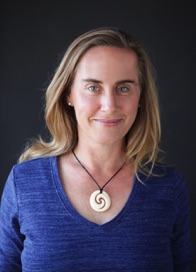 My healing journey...it starts with me…
I love waking up in the morning and seeing the world with new filters, challenging myself to grow and connect with new possibilities of being, seeing and experiencing life. It is empowering to know I have the ability to change and grow within myself and how I express myself in the world around me. I am fascinated by how I have grown and changed and all that I have not yet experienced and discovered.
I am passionate about becoming the best version of myself and endlessly devoted to growing in all levels of my existence connected to and guided by love and compassion. I believe at the heart of who we are we are capable of beautiful and amazing things. As I look to cultivate this within myself, it brings me great joy to work with others and help them connect with their inner potential and express their authentic self guided by the heart's wisdom.
A Universal Echo, LLC is my platform for sending love and compassion into the world. It is my bridge to connect with and help others heal and release what keeps them bound and stuck in unhealthy life patterns. It is a message of hope, and a connection to a new possibility.
I provide Energy Coaching and Healing services to those who are ready to connect with new possibilities in their life. I view this relationship as a partnership in which each individual takes ownership for and is an active participant in their own healing process. Together we work to identify and disconnect from the root cause of problems manifesting in an individual's world, and plant and nurture new seeds of possibilities.
The change you seek in the world around you…it starts with you.
I look forward to sharing the healing space with you.
In gratitude,
Kristyn N. Berry
Founder A Universal Echo, LLC